<![if !vml]>
<![endif]><![if !mso]>

<![endif]>

<![if !vml]>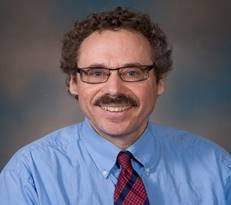 <![endif]>

<![if !mso]>

<![endif]><![if !mso & !vml]> <![endif]><![if !vml]>

<![endif]>NORTH MAIN CONSULTING, INC.

                                                                                                                                                                                                                                                                       

           

ECONOMIC ADVISORS FOR LITIGATION

                               

Matthew C. McCabe, M.B.A., J.D., Forensic Economist

Matthew C. McCabe, M.B.A., J.D., began his career as a Forensic Economist in 1986.  He founded his own firm, North Main Consulting, in 1994.  North Main Consulting specializes in economic evaluations in personal injury, medical malpractice, wrongful death, and employment discrimination matters; and in evaluations of defined benefit and defined contribution pensions in matrimonial matters.  The firm has also developed considerable expertise in post verdict actions, such as collateral source offset calculations and Article 50A and 50B evaluations.  Whether testimony is required, whether the matter involves placing a fair value on a case, or whether the matter requires an evaluation of another firm's work, North Main Consulting has developed a reputation for excellence in the field of Forensic Economics.

20 North Main Street

P.O. Box 921

Jordan, New York   13080-0921

Telephone:  (315) 689 – 7256

E-mail:  mmccabe@northmainconsulting.com

For a partial curriculum vitae, click here.

For a list of cases where testimony has been provided, click here.

For a sampling of papers presented, click here.

To make a payment by credit or debit card, click here.

All information contained on this website is the property of and copyright of Matthew C. McCabe, M.B.A., J.D., and may not be used without permission.